Looking to buy laser printers online? Check out the list of Best laser printers in India in 2022 and enjoy a hassle free, fast, quality printing in your office or home!
When it comes to buying a printer for office or home use, you get confused between inkjet and laser printers. Unlike inkjet printers, laser printers are faster and give you prints in a fraction of seconds. For offices or students who require mass printing must go for laser printers. They are faster, economical and multifunctional as well. In this article, we will review some of the best laser printers in India.
Top 10 Laser Printers to Buy Online in India 2022

Nowadays, many users prefer to buy printers from the online market. Buying printers online has its own advantages. But that doesn't mean you cannot buy them offline from the local vendors! Here are the benefits of buying printers online and why you must prefer them so often:
1. HP LaserJet Pro M1136 Multifunction Monochrome Laser Printer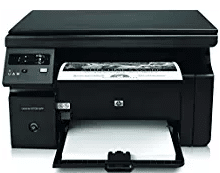 The HP LaserJet printer is one of the best laser printer in India in 2022 for office use. The product is a multifunctional printer that copies and scans your important documents at the same time. With energy saving features, this HP LaserJet printer can yield up to 1500 pages. This printer is charged around 11,000 INR and has the best print resolution compared to other printers.
It is a Multifunctional black and white printer with USB connectivity. This product has an original laser toner cartridge that gives duty cycle up to 8000 pages. The printer supports all types of pages ranging from A4 to European postcard. This HP printer is ideal for business and office purposes but can be used at home as well.
2. HP LaserJet Pro M126nw Multi-Function Monochrome Laser Printer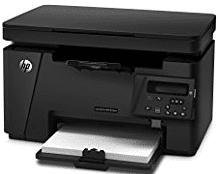 The HP LaserJet monochrome printer is a smart printer that can print by taking instructions from your Smartphone. It is a future-ready printer that delivers crisp contents at high resolution. With one year warranty, the printer also gets a one-year business exchange warranty. If you have a huge printing task at home or office, this printer will provide you with a huge yield of 8000 pages per month.
The HP LaserJet monochrome printer has quite lots of cool features that make it stand out from other printers available in the market. Quoted around 15,000 INR, the HP monochrome printer is a multifunctional black and white printer. The printer is easily connected through USB, Ethernet and HP app to your Smartphone or tablets. The average yield of one cartridge is 1500 pages. The printer is best for office and business purpose. The printer gives you high-resolution printing at 20 pages per minute. This is quite high in comparison to other monochrome printers of the same range.
3. Samsung SCX-3401 Multi-Function Monochrome Laser Printer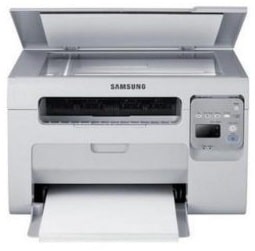 Optimize your printing task with only a single push button. The Samsung SCX monochrome printer is a single step printer that solves all your print related issues. An easy eco driver is useful software that allows you to preview the documents before printing. This saves you from the hassle of printing the wrong documents and save you from unwanted expenses.
The Samsung SCX monochrome printer has made the print management easy by reducing the print waste and giving out faster prints. This fast printing machine manages to give 20 pages per minute. The Samsung monochrome printer is one of the best laser printers in India under 10000. At the speed of 64 MB RAM, the printer gives 1500 pages per cartridge. The printer is an excellent product that provides standard printing services at cost-effective prices approx. 10000 INR.
4. Canon LBP2900B Laser Printer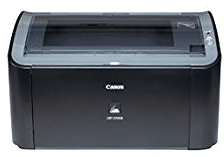 The Canon LBP laser printer is among the top laser printers online. The canon printer offers the effective printing solutions for all your productive printing work. If you are looking for a clear refined printing with rough edges, then Canon laser printer is definitely your call! The manufacturers provide the Canon printer as the most revolutionary printer in 2022.
The printer is equipped with advanced technology for high-speed printing. You get the first crisp print in less than 9 seconds. Priced at around 10000 INR, you get the printer with the highest resolution. Canon laser printer is compatible with USB 2.0 interface. It is easy to connect and install. The printer is small-sized and can easily fit into your office and home.
5. Ricoh SP210SU Monochrome Multi-Function Laser Printer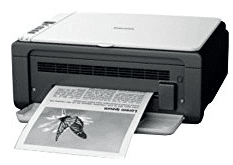 Ricoh is the best laser printers in India 2022 with its cool features and multifunction ability. Whether it is a legal document or a thesis to print, Ricoh will print the pages very fast. You no more have to visit the cyber cafes to get your copies in print anymore. All this can be done at the cost-effective prices for less than 10000 INR only.
Ricoh monochrome printer is the best multifunction laser printer that gives you black and white printing. It copies, scans and prints at the same time. The easily refillable cartridge can be refilled with original Ricoh tonner at your home only. The printer supports legal and A4 sized papers. It takes warm-up time less than 25 seconds and later gives out prints at the speed of 128 MB ram. The standard duty cycle is about 20000 pages per month.
6. HP LaserJet P1108 Monochrome Laser Printer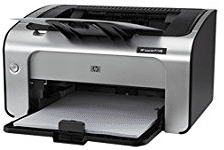 This HP LaserJet monochrome is amongst the best printer for home use in India in 2022. It is perfect for the small business establishment and home because of its compact size and portability. This single function monochrome printer allows you to print documents at a highly affordable price. The printer is compact and eco-friendly as well. It saves high on electricity cost. The printer is equipped with automatic on/off feature that saves energy up to 50%.
This HP printer gives you professional quality sharp edge printing at the speed of 18 pages per minute. Easy to install and setup, the printer has an initiative control panel that allows you to print right away. The easy connectivity feature helps you to connect the printer with your pc or laptop instantly. This sleek designed and space-saving printer is extremely affordable price less than 10000 INR and comes with a single time refill cartridge.
7. Ricoh SP 111 Jam-Free Monochrome Laser Printer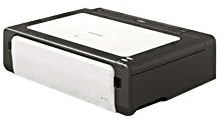 Ricoh SP monochrome printer is a high quality budgeted printer. As the name says it, the printer gives you jam-free high-quality prints. The printer is sleek designed to complement the area where t is placed. Extremely lightweight and portable, this printer is best suited for compact places. The USB 2.0 interface allows you to connect the device with your laptop, and pc anywhere and anytime.
This Ricoh model printer has 16 GB memory that increases the productivity of the printer altogether. Ricoh monochrome printer gives you remarkable output and offers 1200*600 resolutions. With approx. 10,000 pages of the duty cycle, Ricoh printers stand out among the other printers of this year. The printer can handle up to 50 sheets together and processes up to 16 pages per minute. The price of the printer is less than 10000 INR. If you are looking for a noiseless and high-quality printing then there is nothing better than the Ricoh jam-free printer.
8. Samsung SL-M2010 Mono Laser Printer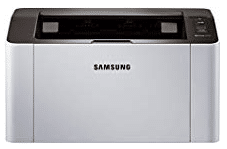 The Samsung Mono laser printer is extremely affordable and fast printing device. With the workflow of approx. 20 pages per unit, this printer stands out among its other counterparts. If you are looking for a professional quality printer at the cheapest price, then there is nothing better than the Samsung mono laser printer. The printer is ideal for office use is best for cost-conscious users.
This Samsung printer is designed elegantly with one touch operating button. The initiative printer saves you lot of time and effort with low-cost print outputs. The printer scans your text and images brilliantly and gives out 1200*1200 resolution printing. The easy eco driver reduces paper consumption by leaving out unnecessary text and images. The ergonomic design is quite tasteful to complement your office space. The printer can take up to 150 pages in its tray with 100 sheet face down output. It comes with an affordable price of approx. 7000 INR.
9. Canon LBP6030B Image Class Laser Printer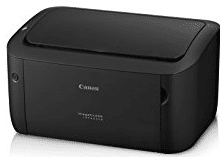 This brand new Canon Image class laser printer is a single function high-quality printer. This highly affordable printer is best for small offices and home use. The space-saving mono laser printer can be arranged comfortably on a small desk without blocking your work area. This image class canon printer has a retractable paper tray that supports all types of paper sizes.
This canon printer can print 18 papers per minute. The printer gives away sharpest, crispest and high professional quality printing. You get detailed graphics printing with 2400*600 resolutions. The printer is equipped with magnetic spherical (MS) toner to deliver quality printing.
The canon image class printer is an energy efficient printer and virtually needs no warm-up time. With a convenient power switch button, the printer cuts on the extra cost incurred on energy. The printer is equipped with all in one cartridge that prints, tones, drums and cleans and it comes with a price of less than 9000 INR.
10. Samsung SL-M2021W Laser Printer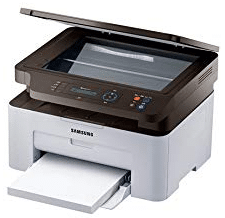 This ergonomic designer printer is classy and has an initiative operation. The Samsung Laser printer saves you a lot of time and effort with its fast printing features. With 128 MB of memory, this Samsung printer prints up to 20 pages per minute. This Samsung printer is prepared with ReCP technology that improves the overall printing quality. With the easy eco driver, you save yourself from printing cost and printing unwanted images and texts. The printer gives you software support and easy print manager. The printer can be connected using USB and wifi as well.
With a monthly duty cycle of 10,000 pages, this Samsung laser printer is probably the fastest printer among the crowd. This single function printer prints at 1200*1200 resolution that gives you high-quality dot to dot printing. The printer is a smart printer and can be connected with your Smartphone easily. It supports all types of operating system and works absolutely fine at the office and home use. You can buy this printer at an affordable price within 8000 INR.
Final Words on Best Laser Printers in India 2022
Printers are inevitable for offices and homes. If you want to print documents on a regular basis, you must consider the printers with more duty cycles. A typical printer must be easy to install, cost effective and give high-quality printing at a low cost. Buyers must also consider the after prices of the printer like whether the cartridge is refillable or how expensive they are. Since the printers are highly priced these days, it is always advised to check the reviews before buying the perfect printer for you.