The article presents a guide of best washing machine brands in India 2023 that offers accumulated information of the best brands available in the market. Read the entire content for knowing the best brands in the market and make a learned decision.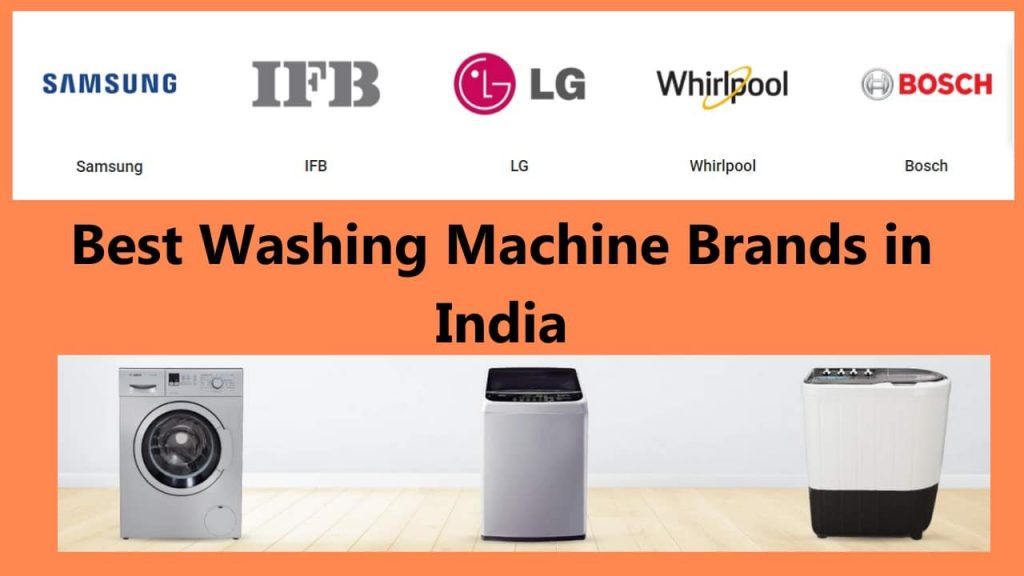 A washing machine is a long-term investment for each and every Indian home and choosing the best washing machine brand in India can be a daunting task for you. The market has multiple brands available and the number of models can overwhelm you. The year 2023 has brought about a number of innovations and advancements that have made the recent launches a worth to avail. Let us guide you with the 10 Best Washing Machine Brands in India 2023.
An informative guide to Best washing machine brands in India 2023:
The present age appliance market scenario is filled with multiple options to choose from. To find the right one that fits the need and also is efficient might be a bit challenging for you. We have accumulated a number of insights about the most reliable washing machine appliances that promise an efficient performance in 2023.
We can offer you an insight into the varied technologies available with explaining energy efficiency. Here is a guide to understanding the 10 best washing machine brands in India in 2023.
1. LG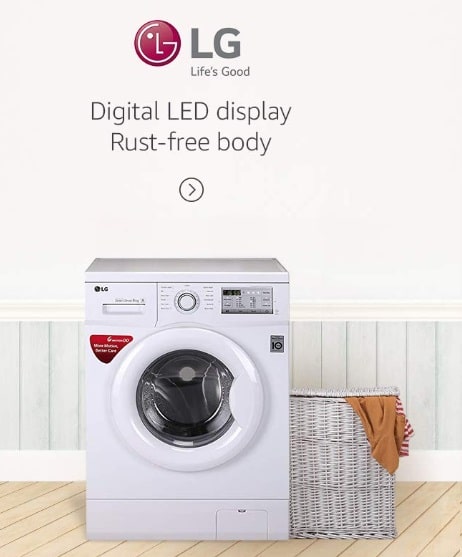 LG electronics, the most popular and eminent washing machine manufacturer has been promising trusted service for ages now. With a large network of innovative products in the distinct budget range, LG is one of the primary brands that make the cut in the field of electronics. Offering a wide range of stunning designs, the brand is loaded with innovations that get you a style delivering performance.
This brand specializes in manufacturing washing machines and has been marked as one of the most popular brands in the country. Some of the prominent technologies used by LG include turbo drum, smart inverter technology, 6 motion technologies, jet spray technology and a few more.
Why choose LG?
Makes use of inverter technology
Reliable and is likely to stick around for a long time
Makes use of energy-saving technology
Premium and robust machine
Commendable customer support
Enhanced washing performance using 6 motion technology
2. Samsung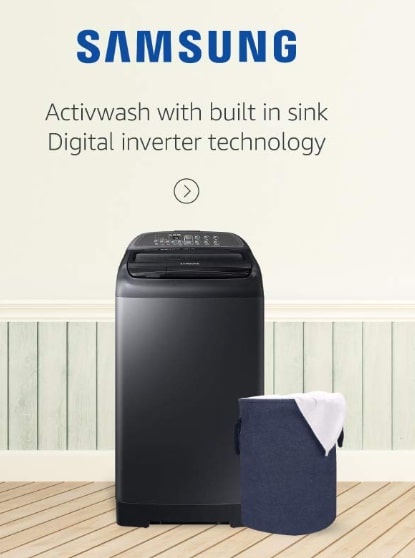 South Korean companies are known for their electronic products and innovation. The technologies that are used are at par excellence and cannot be compared with anything else. Samsung similarly is a South Korean company and comprises of few of the most innovative washing machines in the country.
Samsung the one of the best brands in the washing machine in India has recently introduced laundry time by half the original time and has made it all the more convenient for all customers. Comprising artificial intelligence and powered assistant, Samsung is surely a brand to stick around for the longest time. Some of the popular technologies used by Samsung include eco bubble, smartphone apps, eco drum clean technology, diamond drum, wobble technology and much more.
Why choose Samsung?
Developed with the latest technology
The advanced technology makes washing a lot smarter and faster
Packed with innovation
Sleek design that helps to save space
3. IFB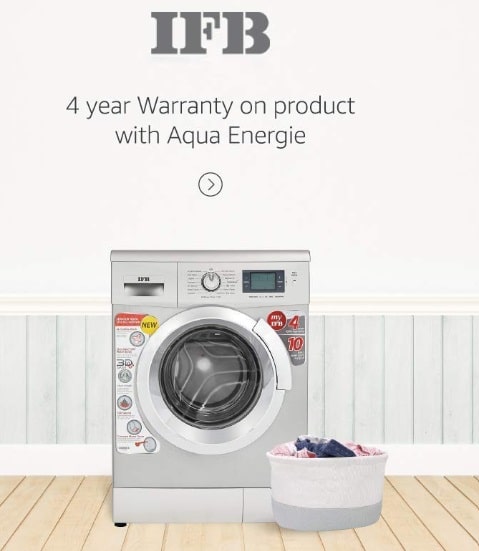 One of the leading brands offering automated washing machines in India, IFB is a customer's choice. The brand holds considerable credit for launching the first-ever front load machine in India and is one of the best washing machine brand in India in 2023.
With more than 250 retail outlets at the present, IFB is undoubtedly a top washing machine brand in India. It offers washing machine appliances that are completely loaded with powerful features which make it a strong rival against commercial laundry options.
Some of the prominent technologies used by the IFB brand include air bubble wash, aqua energie technology, ball valve technology, 3D wash system and so on.
Why choose IFB?
Makes use of innovation along with technology for improved convenience
World-class premium brand
A combination of efficiency, design, and convenience
Ideally engineered and tested to ensure complete value for money
Comes equipped with a range of advanced features
4. BOSCH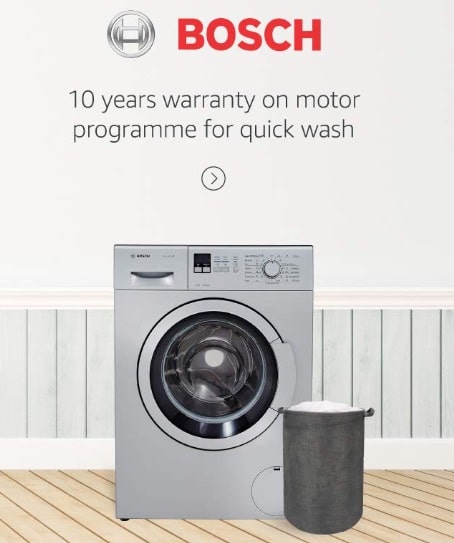 BOSCH is popular as one of the top brands that offer front loading washing machines in the country. This brand is popularly known for manufacturing superior German build quality that makes it the best brand of the washing machine in India. It has introduced several new technologies such as varioDrum, EcoSilent Drive, ActiveWater Plus and so on.
Why choose BOSCH?
The washing machines are created from environmentally friendly materials
Creates energy efficient machines
Offers the best build quality in the market
Makes less noise and vibrations
5. Whirlpool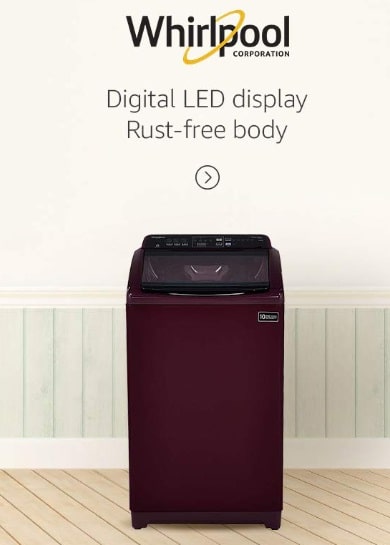 Whirlpool is popularly known as one of the leading brands offering home appliances in India. The front-load machines have been efficiently designed in Europe to ensure the best build and quality, paving way for washing machine best brand in India.
This company is largely known for having a broad service network that is spread across 3500 plus towns and cities in the country. The brand offers an incredible range of washing machines that bring about revolutionary washing experience to the country.
Some of the popular technologies used by Whirlpool include 360 BloomWash Pro, Catalytic Soak mechanisms, ZPF technology, care move technology and a lot more.
Why choose Whirlpool?
Access to immediate support
Availability of whirlpool app for users to mend quick fixes
100 years of global experience
6. BPL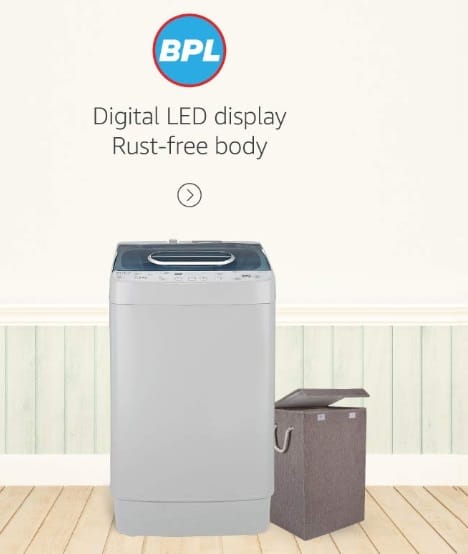 BPL, a brand that has been in the business for the longest time now and yet has been causing rage among all. Revolutionizing Indian homes since the 90s', BPL still manages to top the list even in the year 2023 with a wide array of powerful washing machines that makes the cut.
Equipped with a powerful motor and spinning technique, the brand offers you the unique opportunity to avail of cleaned laundry at low voltage. Offering both automatic and semi-automatic machines, BPL is undoubtedly one of the most favored choices among customers that make it the best washing machine brand in 2023.
Why choose BPL?
Capacity of both small and large families
Affordable with a great wash quality
Offers both automatic and semi-automatic machines
7. Haier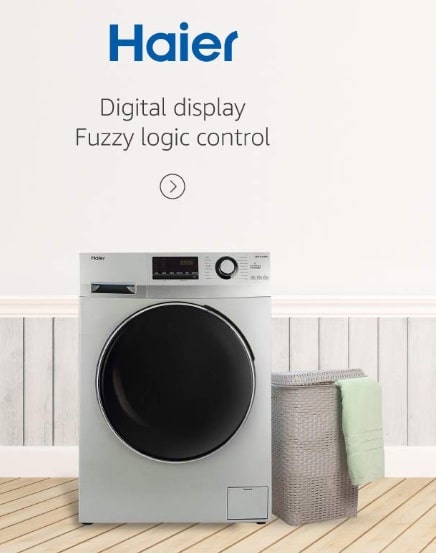 Introduced in the year 1984, Haier is known for its manufacture of premium home appliances that includes washing machines, air conditioners, and air coolers and so on. Headquartered in Qingdao, Haier was awarded as being the best washing machine brand of the year 2004. Offering a 5-year warranty and zero pressure technology, Haier is one of the favorite washing machine brands among consumers for the year 2023. It offers multiple kinds of machines that range from semi-automatic to front-load fully automatic.
Why choose Haier?
Offers a 5 year warranty period
Zero pressure technology
Offers multiple types of washing machines
8. Godrej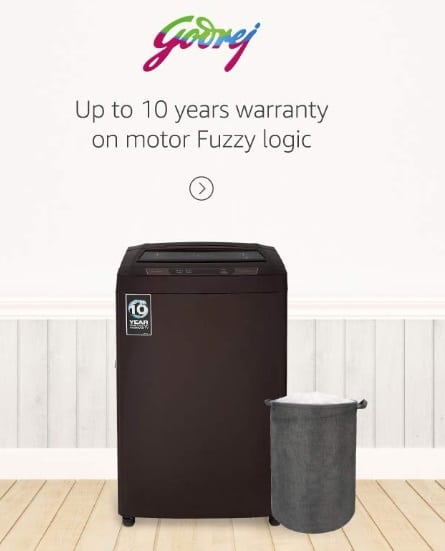 Known for introducing the inclined drum front loading washing machine, Godrej is a pioneer in the field of washing machines. The brand is known for offering a complete variety of washing machines that includes top-load to the front load.
It comes with a unique direct drive technology that is beneficial in most of the front load machines. This innovative technology promises efficient washing combined with minimum noise. Another best feature of the machine is the U-Sonic stain remover which comprises the ability to get rid of the toughest stains.
Why choose Godrej?
Introduces drive technology which assures efficient washing combined with minimum noise
Comes with an U-sonic stain remover that helps get rid of the stains well
Strong customer support team
9. Mitashi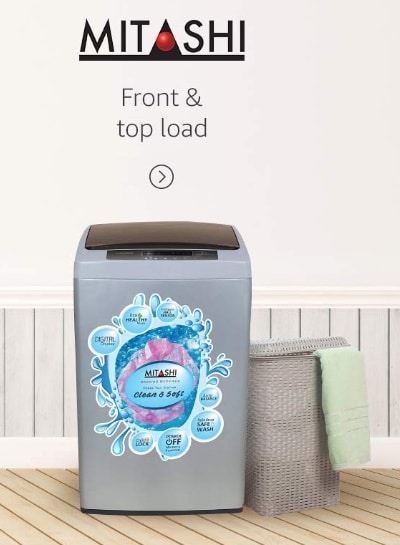 The leading electronics company, Mitashi is an India based brand that is popular for its production and development of a large number of electronic devices. Headquartered in Mumbai, the brand is popular throughout the country for the best washing machine brand in India 2023. A combination of design and the latest technology has made way to develop a large number of washing machines that have caught the eye of millions of Indian households.
Why choose Mitashi?
An impressive collection of a large number of washing machines, in both semi-automatic and automatic models
Offers a clean quick and energy-efficient wash
Known for removing even the toughest of stains
10. Onida
Onida makes it among the top 10 list and offers full automatic machines that sport a number of features that are hard to ignore. Presenting a one-stop solution for your washing needs, Onida has emerged as one of the best washing machine brand in India. The machines consist of built-in brushes that make it easier to wash clothes similar to being hand washed. Comprising of strong motors, machines have emerged to be the number one choice among consumers in India.
Why choose Onida?
Comes with built-in brushes
Gives an experience similar to washing with hands
Designed with anti-rush fiber body that lasts years
Essential points of consideration before choosing a washing machine brand :
Washing machines have become the most inevitable part of the household appliance and opting for the perfect one can be quite a task. There are a number of brands available in the country and choosing just one can be overwhelming. Here are a few essential points to take into consideration before choosing a particular washing machine brand in India:
Distinct wash settings
Different washing machines offer distinct programs for distinct washes such as a delicate wash or wool wash. While some can be customized and can save the settings you have on hand, some cannot be. Hence, depending on the type of settings you wish to avail, you need to look for a brand offering you the same.
Efficiency
Not all brands are energy efficient; instead, some consume a lot of energy that makes it an expensive affair for you. Hence, while opting for a washing machine brand, be careful to look for one that offers energy efficiency and makes it an economical option for you in the long run.
Type of machine
While some brands offer all kinds of machines, from semi-automatic to fully automatic, however not all do. When you are looking for a washing machine brand, it will depend on your needs and requirement. Consumers need to study and understand the difference between the types of machines in order to finalize a brand.
Budget
With multiple brands available in the market, it becomes difficult to know which one to choose. The budget is an important consideration that needs to be made. As everyone has a varying budget and depending upon the budget, the consumer should choose a brand meeting their needs and requirements.
Customer service
Customer service is one of the most crucial points of consideration that one needs to keep in mind before opting for a brand. Without strong and powerful customer support, nothing is possible. Whenever you face a constraint with a washing machine, the customer support team will help you and guide you towards solving it.
FAQs
Now that you have got an understanding of the best washing machine company in India 2023, let us offer you some more insights that will clear all queries. Keep reading the section to know about the brands and make an informed decision.
Which washing machine brand is best?
As there are a number of brands available in the market, however, a few pioneers such as LG, Whirlpool, Samsung, Haier, and others make the cut. These have been decided upon the technology, the features and the services they offer.
Which is the best fully automatic washing machine brand in India?
Some of the best fully automatic washing machine brand in India include Bosch, IFB, LG, Samsung, Onida, and Godrej.
Which company is best for a semi-automatic washing machine?
The companies offering the best semi-automatic washing machine brand in India include LG, Samsung, Whirlpool, and Intex.
Which company washing machine consumes less water?
IFB washing machine consumes the least amount of water and thus saves water as well as electricity. It offers distinct wash programs that offer you a number of options to wash the clothes in.
Which is better, IFB or Bosch?
Both the brand, IFB, and Bosch comprise similar features, however, BOSCH comes with improved built quality. This enables the machines to make less noise and vibration as compared to the former brand.
Which is better, IFB or LG?
IFB has a better pricing point; however, LG is rated a lot better for the quality and technology offered. Its front loaders are more efficient as well which makes IFB a better choice for all.
An improved washing experience with the best Washing Machine Brands in 2023
While we are loaded with numerous options whenever we venture out to the market to buy an appliance, it is also necessary to have complete knowledge of the best ones to choose the best washing machine company in India. Washing machines have evolved with time; however, the market has not changed much. Finding the right one that fits your needs might be challenging, however with the help of the guidance received in the above-mentioned points, opting for a washing machine brand is a cakewalk.