Looking for the top 10 and best earphone brands in India in 2023? We got you covered, find out which earphone brand is best suited to fit your needs and budget. Get an idea as to which earphones you should buy next.
Are you looking for the Top 10 Earphone Brands in India? Are you confused between numerous brands and want a simple answer as to which brand of earphones is best suited for you? Well, you came to the right place, we have prepared a list of the 10 most flaming brands which specialize in the sales of earphones.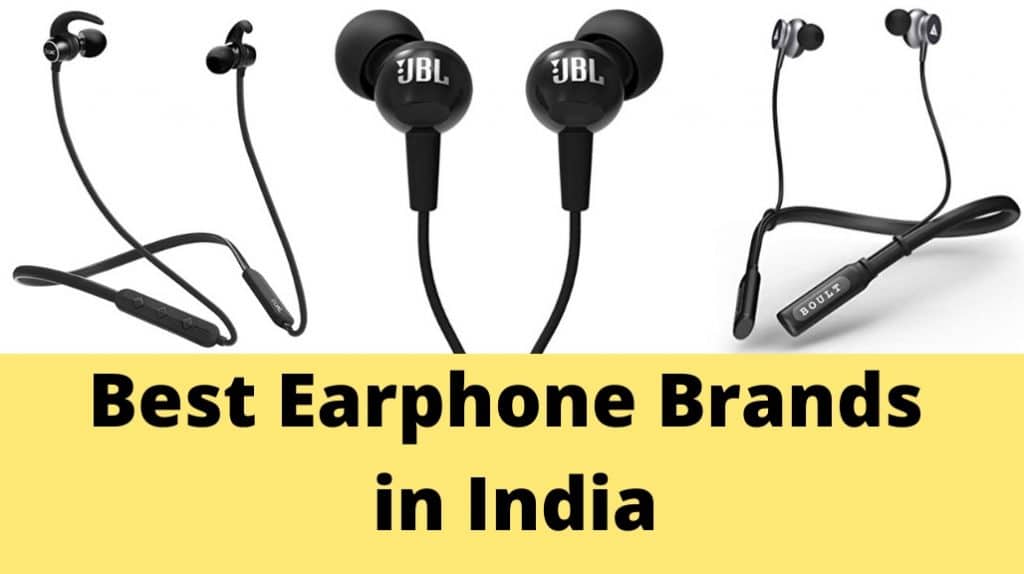 It's understandable that earphones are one of the most essential items that almost everyone carries. But not all earphones are able to handle the listening needs of individuals. Earphones come in a variety of ranges and as the price increases the audio quality increases; the basic rule. However, some brands have created such exquisite earphones which are available at affordable rates and even overpower expensive earpieces. Let us find out about some of these brands.
The Top 10 & Best Earphone Brands in India in 2023:
This is a hand-curated list of the top 10 earphone brands in India which have been voted as the best by the Indian public. Each of these brands has manufactured and marketed their earphones so well that they are the top-selling items on e-commerce platforms like Amazon and Flipkart. Let us give you a quick insight about the same.
1. Boat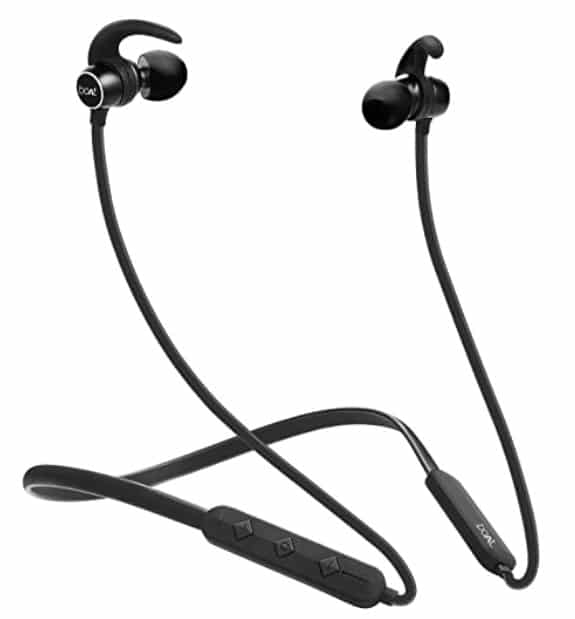 Boat is one of the best earphone brands in India in 2023. It is an Indian brand which was set-up in 2015 and is now ruling the markets in audio-equipments & earphones. This consumer electronics brand also sells headphones, wireless speakers, cables, travel chargers, wired earphones and more.
Many people at times doubt BoAt as to why it is selling such amazing products at such affordable rates. The answer is that BoAt believes in providing the best quality at cheap rates, less profit margins in order to prosper.
There was a time when brands like SkullCandy and Bose were prospering but were so expensive that the normal public refrained from buying products created by these brands. However, ever since BoAt entered the market with their user-friendly, pocket-friendly and sustainable electronic goods, they won the heart of the Indian public almost instantly.
Some of the best selling products of BoAt are their conventional earphones, wireless around the neck earphones, wireless gaming earphones, portable speakers and wireless Airdopes (similar to Airpods). These products are available in a range of Rs.700-Rs.2500, only.
The ratings of products created by BoAt are mostly 4/5 above and have an amazing customer feedback. If you are from a middle-class household and want the best product at the best prices then be sure to get your hands on one of BoAt's exclusive electronic goods.
2. JBL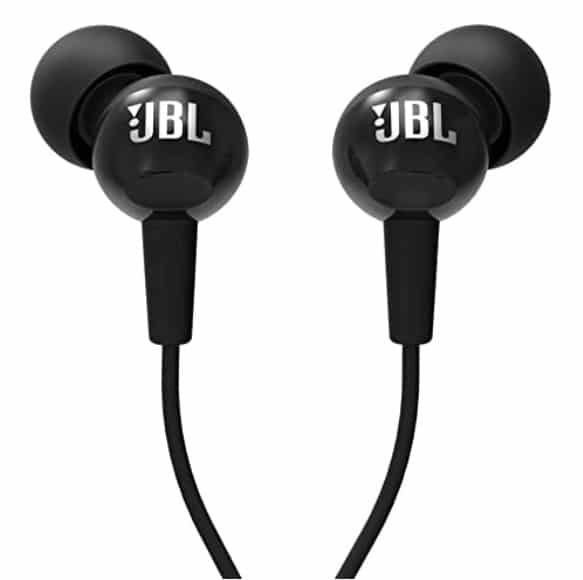 JBL is one of the best selling earphones brand in India as it caters perfectly to the indian audiences every need. JBL is adored in the market because it is packed with features and has a wide range of products with a combination of features.
JBL has one of the most competitive pricing to other premium earphone brands. If sound quality is prioritized by you in exchange for an amount that may be surprisingly high then JBL headphones/earphones are definitely for you. Most people who use or are using JBL give the feedback of excellent sound quality, amazing base and thrilling surround sound in its high-end variant. JBL has different products and different price slabs.
The starting range of JBL earphones would be around Rs.500 which is slightly higher than other brands but the quality is also better. In short, the extra bucks are worth the money. JBL products are compatible with android and iOS perfectly and also work great with any mobile phone brand. JBL gives their products in varying styles and colours, thus giving you an extensive range to choose from.
Their earphones come with a range of features like noise cancellation, surround sound, tangle-free wires etc. JBL also gives you wireless earphones & earbuds as well which are one of the best listening devices in the market. Rounding up, we definitely recommend JBL and for all the reasons above mentioned it scores a high rank on the list of the top 10 earphone brands in India.
3. Sennheiser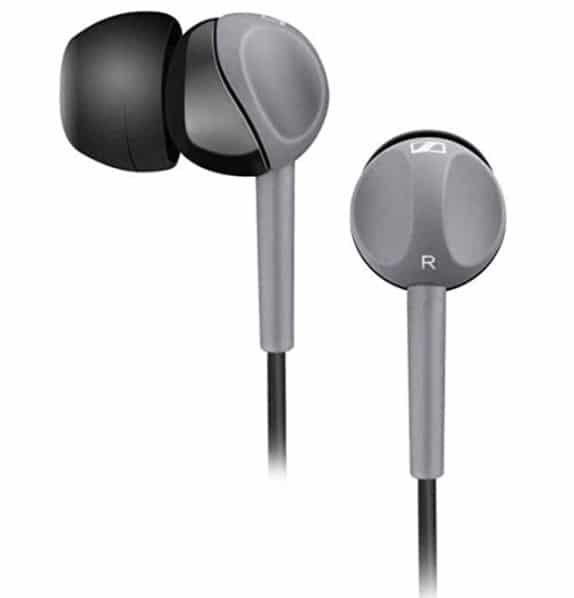 Sennheiser is one of the top earphone brands in India and an absolute stunner amongst the music community. Sennheiser is considered to be a high end and premium earphone brand not only in India but all around the world. All the Sennheiser products are engineered beautifully to deliver an exhilarating experience. Sennheiser for decades has specialised in sound-related products and music accessories.
Sennheiser has decades worth of experience in making excellent products and this consistency is what makes it one of the top selling earphone brands in India. The brand was started by Dr. Sennheiser and was also named after him. In its time, Sennheiser became popular almost overnight for its vibrant mic which was one of a kind in the 1940's.
If you are very particular about the specs and statistics like bass, noise cancellation, treble then Sennheiser products would be an absolute treat for you. Sennheiser earphones are lightweight and you would not feel bothered by them at all.
If you are a rough user of products, are constantly on the move and your earphones are generally pulled a lot and end up tangled, we do not recommend Sennheiser for you. Even though their sound quality and product quality is exceptional they are not made for harsh usage. These headphones and earphones are delicate pieces of machinery which look amazing but are not really that durable.
4. Skullcandy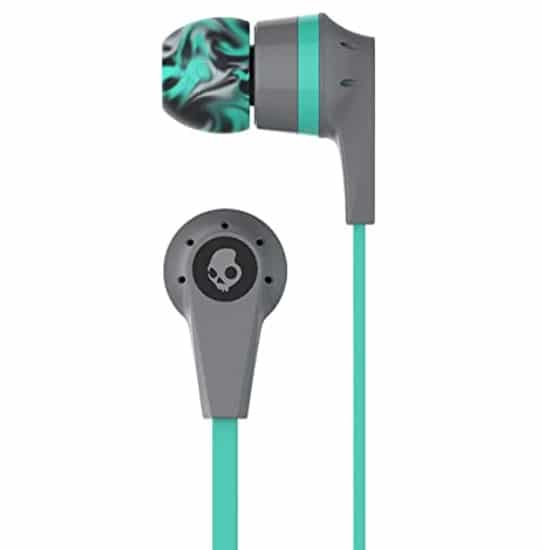 Skullcandy is the best earphone company in India and is loved by the youth. They are very famous and referred to by the young population of India for many reasons, the first one being quirky designs which are colourful and look youthful. Skullcandy was the first of its kind to start selling earphones and headphones painted with a mix of vibrant colours, thus making your earphones stand out.
The second reason why youngsters love Skullcandy is that it is ideal for casual listening and everyday usage. They are very economically priced and come in a variety of colours and variants. The range starts from Rs.300 and goes up to Rs.800.
Their products are very simple to use and work efficiently. The selling point of Skullcandy is durability. If you are a daily user of earphones and have a hectic on the go lifestyle, Skull candy earphones are the perfect match for you.
Skullcandy also has great customer service and most of the products come with a warranty of one year or more. Our review of the product gave us the results that the sound quality is sharp with high-resolution audio & bass. Skull candy earphones are very comfortable even when you wear them for hours, you will not face any irritation or pain in your ear lobes.
Skull candy earphones are cheap, so if your earphones are prone to wear and tear and breakage, Skullcandy manufactured earphones should be the choice for you as they are easy to replace.
5. Boult Audio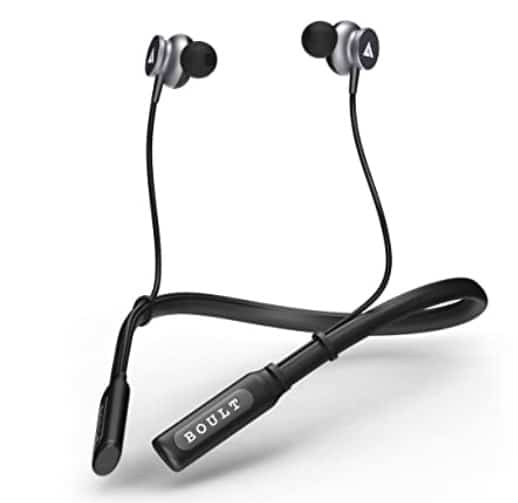 Boult Audio is another one of the best earphone brands in India that have achieved this status recently. Boult Audio is a rising star in the earphone/earpiece/headphone brand(s) category. What appeals to people the most about Boult Audio is the modern design and cutting edge technology.
Boult Audio is also a very smart advertiser of its products and has chosen the most beloved stars of the youth, Vicky Kaushal as their brand ambassador which really helps establish a strong impression on the Indian audience. The motto of Boult Audio is that 'sound never feels so powerful', this also becomes their main selling point which is intense and uninterrupted sound quality.
Boult Audio provides multiple earphone categories like 'true wireless', 'wired earphones' and 'in-ear earphones'. All of them come in a different price range. Boult Audio is also economically priced, where the starting range for wired earphones is Rs. 300 and the highest in the range being true wireless earphones which cost around Rs.2500 – Rs.2700.
Rs. 769
Rs. 4,499
in stock
as of December 6, 2023 11:34 pm
Last updated on December 6, 2023 11:34 pm
The durability of the products is fairly good, but we would not recommend them for rough usage and a hustling lifestyle. All in all Boult Audio has well-designed products using modern technology to give you intense sound. They are a fairly new brand in the market and hence still lack trust from users. However, if you are looking for premium quality earphones at a good price we definitely recommend Boult Audio earphones.
6. Zebronics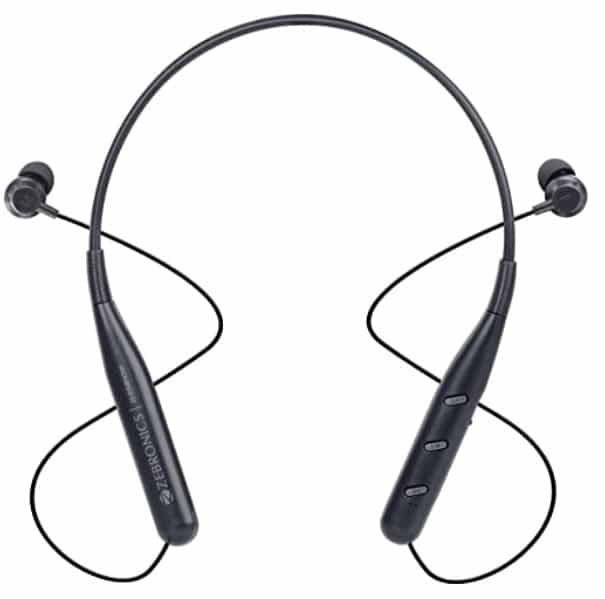 Zebronics is one of the top 10 earphone brands in India and it comes with a unique selling point of EQR which is 'Excellence, Quality and Reliability'. Zebronics is not just an earphone brand but a lifestyle brand. They manufacture other information technology products like gaming accessories, surveillance products and many such things.
Zebronics gives a plethora of products and is known for its features, quality and customer service. For this reason, Zebronics has a wide and trusted clientele. Zebronics gives you exceptionally strong and robust products. All their products can easily withstand rough usage. The company aims to provide affordable quality products which is exactly what the Indian market requires.
Zebronics has many variants in the wired earphones category and you can select the right one according to your needs and budget. Zebronics also provides wireless earbuds and headphones and if you have a higher budget you can always go for these varieties for more efficient and hassle-free usage.
The consistency of Zebronics service is great and it can be seen that their primary concern is the sound quality and audio experience. Zebronics focuses on the quality of sound and experience with the product.
7. Sony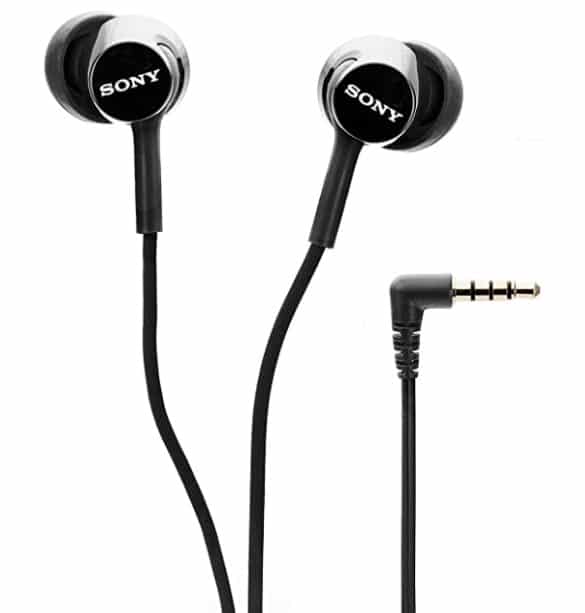 Sony is one of the oldest brands in India and the top earphone brand in the world. Sony makes fancy headphones that come loaded with features but the cost of these headphones is on the higher and more expensive side of the scale.
Sony capitalises on its brand value and hence is a rage amongst people from the corporate and business world. The design of the headphones is sleek and polished which gives them a very formal look, this becomes another reason why Sony is preferred amongst the older and working class population.
If you are brand conscious and do not mind spending the extra money for the label, then there is nothing better than Sony in the market. In recent years sony has also ventured into more modern products like true wireless audio devices and neck bands.
The neck band manufactured by sony is one of its best selling products in the bluetooth earphone category. Sony earphones and headphones come in a price range starting from Rs.500 which goes up to Rs.4000, depending on the variant you choose.
The features of the earphones are great and the quality of the features like noise cancelling, surround sound, battery life, durability increases as you move to the more expensive products. Having and using sony products does give a style statement as well. If you are running on a budget, we definitely do not recommend sony. The product is made for individuals who prefer the rich and premium lifestyle.
8. Philips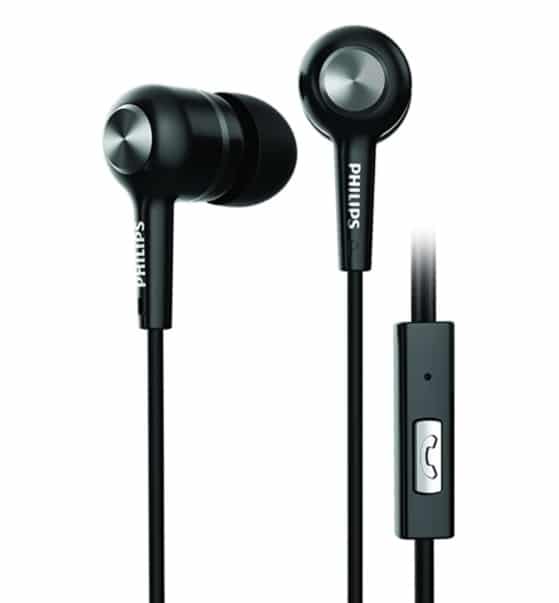 Philips is one of the popular choices for if you are looking for the best earphone brands in India. Philips headphones and earphone range is perfect for everyone who loses their earphones quite often or ends up breaking them. Philips offers one of the cheapest headphones and earphones in the market. All their products come in a diverse range and very affordable prices.
Philips is also a trusted name in the Indian household, so you can rely on their strength and product life. Our favourite feature about the Philips headphones would be their microphones. We would expect below average quality of earphones with in-built mic at this price range but Philips surprises and gives excellent quality microphones in very pocket friendly prices.
You can attend calls and use them for recording without any interruption. The sound quality of the recording and the reception in the microphone is great and we were certainly not disappointed. Features like bass sound, noise cancelling, tangle free wire are all available but in the more expensive range of earphones, but in comparison to other brands, the expensive variants of Philips are still cheaper. Definitely worth the buy and that that is why Philips is one of the top headphone brands in India.
9. Mi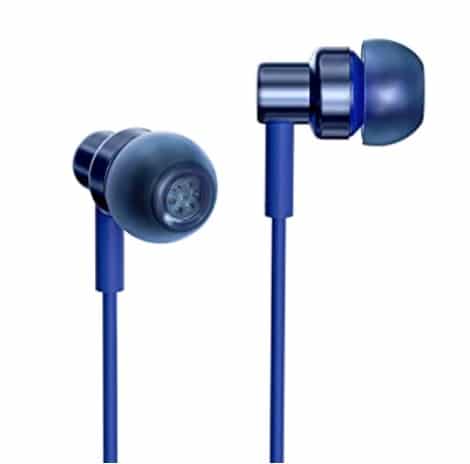 Mi is one of the best earphones brands in India because their top priority has been to provide the ultimate sound experience to its consumers. Mi specialises in electronic products and not just earphones and the Indian market has wholeheartedly accepted and loved Mi products be it earphones, mobiles or television.
The audio devices manufactured by Mi have sharp quality sound. When we were reviewing and testing Mi earphones we detected minimal dispersion of sound. Due to such direct sound with menial distortion, the sound quality is exceptional and even the noise cancellation is pretty good for its price.
As we mentioned earlier Mi aims to provide value for money products and we can confirm that they have done so. Not just that you get very modern and funky designs and it makes it very difficult just to choose one. All in all, we love Mi in terms of the price range, quality and features and give a green light for anyone considering to buy it.
10. OnePlus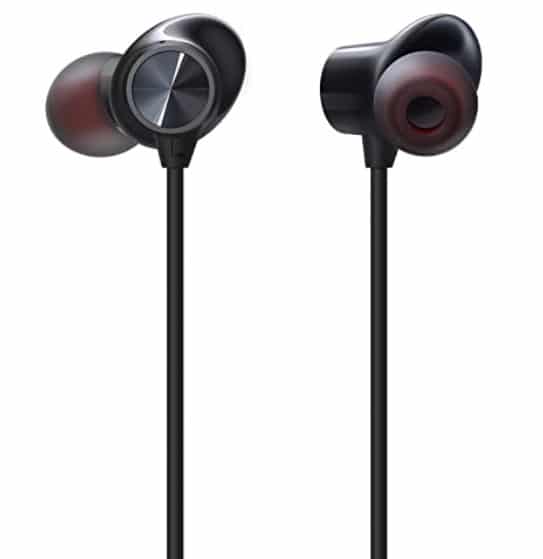 OnePlus is primarily known to be a mobile phone manufacturing company but in the last two years, OnePlus has had a stronghold on the earphone market. It is giving great and unprecedented competition to pioneer brands like JBL which speaks volumes about the quality of the OnePlus audio accessories.
OnePlus became a hit in the market after the release of its pristine neck back and true wireless pods. The bluetooth neck band is the top selling product in the earphone category by OnePlus because it combines quality, features and affordability. It soon launched its own version of the airpods known as 'OnePlus earpods', this product competes with the infamous Apple AirPods but costs 1/10th the price.
Other audio products released by OnePlus recently, especially in the last year have seen a significant betterment. Aspects like sound quality, audio dispersion, the sharpness of sound have seen multifold improvement. All in all OnePlus for all the above reasons gets a place in the list of Top 10 earphone brands in India.
Key Takeaways about the Top 10 Earphone Brands in India in 2023
Earphones and headphones are an essential accessory to most electronic gadgets. They enhance the overall user experience and provide greater utility to all your devices. Choosing the right earphones becomes vital to get the maximum and best usage of your products.
All the brands have been carefully reviewed and researched upon to give you the most accurate list in the market. We hope all our suggestions help you with choosing and shortlisting the right and appropriate brand of headphones.