Brace yourselves to experience the ultimate upcoming sales in India in 2022. Flipkart Amazon, Myntra and Paytm are all set to surprise you with spectacular discounts, offers, and deals on different product categories.
The upcoming sales in India on the aforementioned sites promise to bring you some exclusive bank offers, No Cost EMI option, and debit card EMI facility. We assure, most of these deals would be worth the time and too good to be missed.
Besides, what makes these sales more attractive is their pricing, which if compared to the products sold in the physical stores, indicate immense difference. To boot, the upcoming online sales in India on all the sites make online shopping a cakewalk since all the products are displayed systematically, in the order of their brand, price, and popularity.
So, if you are one of those whose shopping experience has been dull and limited this year, fret not, the upcoming year will bring you some of the best opportunities to shop for all your favorite products from different brands at discounted rates through unmissable deals.
We have curated a list of upcoming sales in India on various online shopping sites, so check them out right here. This article is all about that, so stay tuned.
List of Top 10 Upcoming Sales in India in 2022 :
We're just a few days away from entering into a new year. What better than being able to benefit from a number of sales held by top online shopping sites? Here, we have listed all the details of the upcoming sales 2022 to help you plan out your budget as well as wish list accordingly.
Make full use of this opportunity. After all, what could feel better than having the products of your choice delivered at your doorstep at just a click of a button! So, read below the details –
1. Get Ready for Flipkart Big Billion Day Sale 2022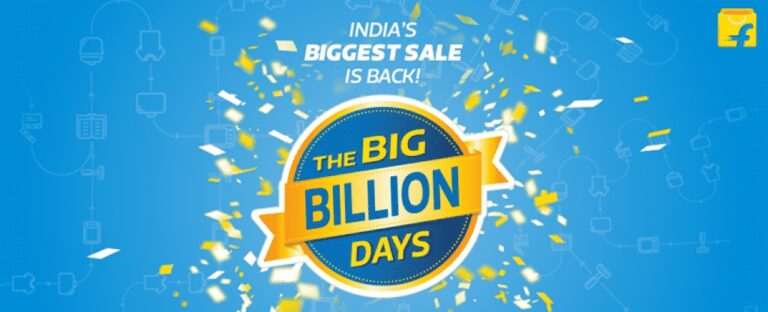 Flipkart's Big Billion Day is undoubtedly one of the most-awaited online sales as it offers a massive range of products at heavily discounted prices. Like every year, Flipkart has planned and scheduled the Big Billion Day Sale during Navratri and it'll commence on 25th September, 2022.
During Flipkart Big Billion Days sale 2022, customers have a chance to grab up to 75% off on a variety of products ranging from home appliances, home décor items, mobile phones, books, fashion accessories, fitness essentials, and many more.
Besides the discounts, deals, and offers, customers can also enjoy the benefits on special bank offers, e-wallets, No Cost EMIs, debit/credit cards, early access for prime members, and much more to add to the list. So, don't miss this one!
2. Shop Endlessly during Amazon Great Indian Festival Sale 2022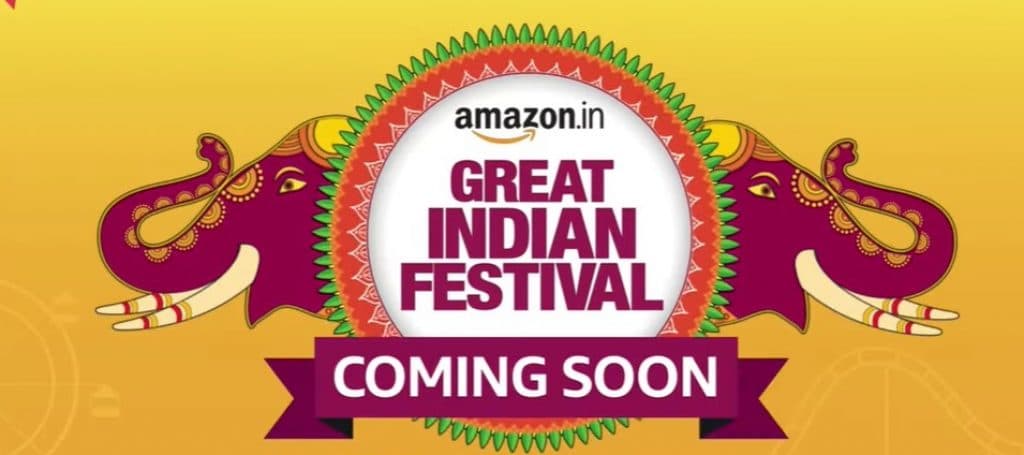 Every year, Amazon Great Indian Festival Sale is something all the loyal customers of Amazon look forward to. Amazon Great Indian Sale is one of the biggest sales held by the shopping site.
Starting from 26th September 2022, during the auspicious Indian festival Navratri, the upcoming Amazon Sale in 2022 will not offer a wide range of products, but unleash massive discounts on accessories, clothing, smartphones, electronics, and fashion products.
So, start preparing your list and save the date to shop the most coveted items online with up to 50% discount and more.
3. Do Not Miss Myntra's End of Reason Sale 2022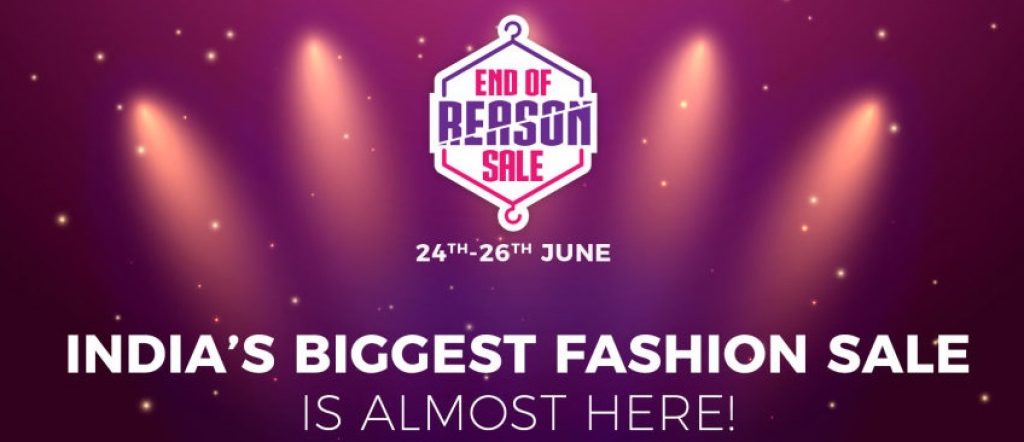 With Myntra End of Reason Sale, you can shop to your heart's content without digging a deep hole in your pocket. The best part about this sale is that it is held thrice a year in January, June, and December. Irrespective of what you're planning to purchase, you name it, and you'll get it on Myntra during the sale period. Chances are, you'll find an even better option during the sale at a relatively lesser cost.
Without a doubt, Myntra's End of Reason Sale has proved to be a golden time of the year when shoppers have shopped endlessly, without upsetting their budget even by a bit. Thus, save your wallet for now, make that list, and purchase all that you want – whether it is a beauty product, a shirt of your favorite brand, or accessories for wedding, once the sale period starts. That is the time you'll find the best deals, offers, and discounts on Myntra. Meanwhile, we hope you're noting the sale dates. We don't want you to lose this opportunity by any means.
4. Enjoy Saving More with Amazon Great Indian Sale 2022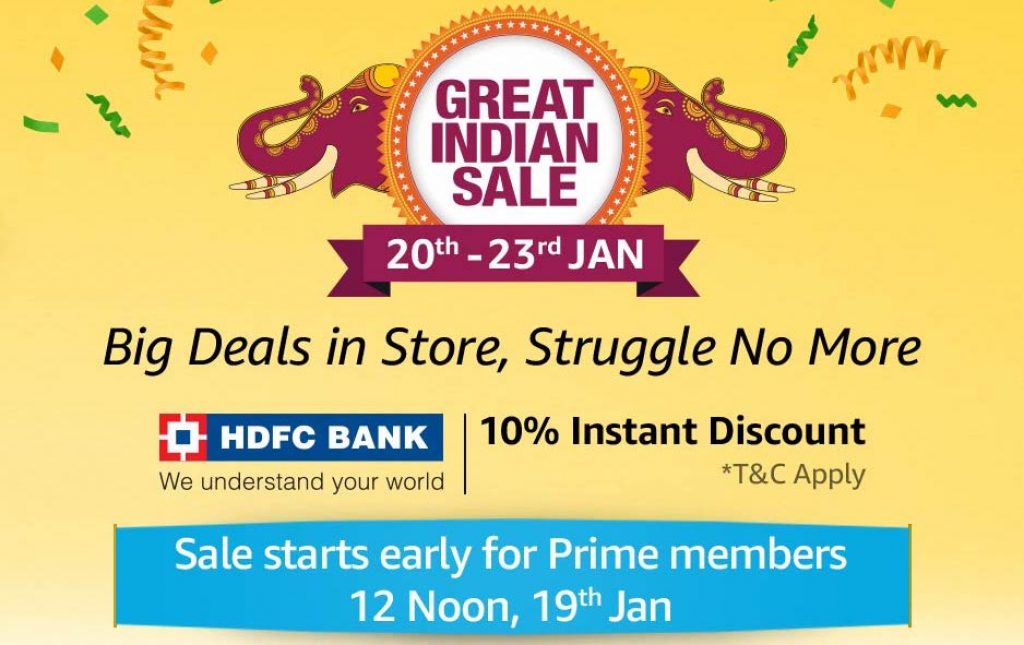 Amazon customers can look forward to the upcoming Amazon Great Indian Sale 2022 scheduled to be hosted on January 20, 2022. This sale is also popularly known as Republic Day Sale. The good thing about this sale is that it is being held right in the start of the year, also a great chance to shop for the entire year in advance.
Being one of the most popular and awaited sale of Amazon India, the products are available in a wide range, but go out of stock equally fast. This is one of those sales that you must take complete advantage of, considering you can even shop for appliances, electronics, and other gadgets, apart from apparel and other fashion products.
The amount of money you'll get to save during Amazon Great Indian Sale is massive, and unparallel. We bet; you won't find so many benefits during any other sale on any of the shopping sites.
Now why wait? Go, buckle up for the upcoming sale in India 2022.
5. Check out Amazon Prime Day Sale 2022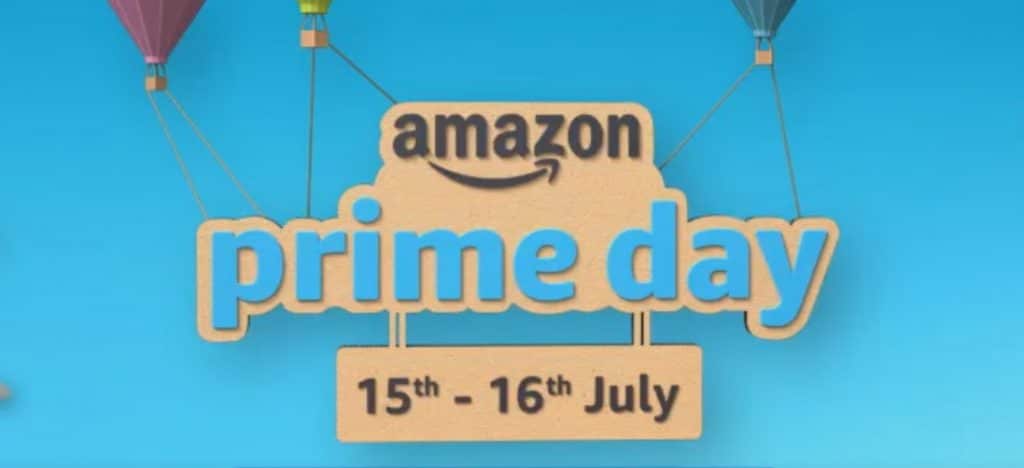 If Amazon prime members were wondering what benefits they would have, this is the sale that's completely made for you. As the anticipation for monsoon begins, Amazon prime members can start preparing for Prime Day Sale as well.
The upcoming Amazon Prime Day Sale is scheduled for July 15, 2022, and products across all categories will be available with huge discounts. This sale remains exclusive to only Amazon prime members, so the ones without membership will not be able to participate and avail benefits.
As for the duration, there's no fixed time set by Amazon. However, going as per records, the sale typically lasts for about 30 to 48 hours. Since inception, the ecommerce site has only expanded its duration year on year, looking at the response from customers.
So, if you're excited about this sale, but do not have a prime membership, this is a great time to get one. The details of enrolling for membership are available on Amazon's website – so do check it out.
6. Take a Glance at Flipkart Big Shopping Day Sale 2022
By now, we are all aware of Flipkart Big Shopping Day Sale. Owing to its massive popularity and response, this sale is held thrice a year, mainly in the months of May, June, and December.
Every year, the Big Shopping Day Sale brings with itself something new, better discounts, and even more attractive deals with whopping discounts that one can't imagine having online. No matter what your preference is, you'll be able to purchase it all on Flipkart during the Big Shopping Day Sale. The best part – the discount goes up to as much as 80% on some of the items of certain categories.
What has really kept the customers glued to this sale is the power sale hours and price crashes – they are sure to impress you and one and all. Some of the categories having discounts during the sale are home appliances, electronics, furniture, home décor, sports, books, accessories, and fashion. What more can you expect? Isn't this too worthy already? Yes, right? Then why waste time? Go, make your list and start adding your favorite items to the wish list on the site.
Hurry up! Offer will be available for a very limited period.
7. Unmissable Freedom Sale by Flipkart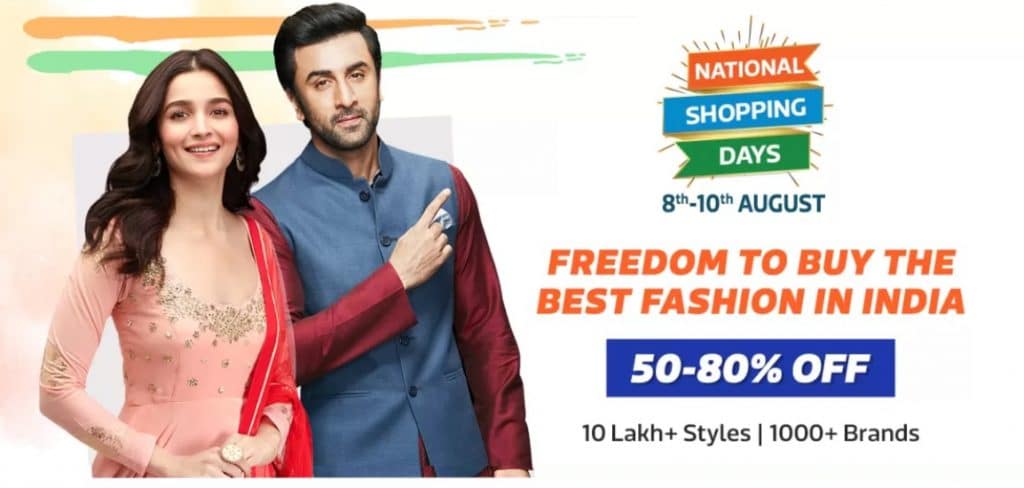 As the title suggests, this sale is truly unmissable. Freedom Sale gives you the 'freedom' to shop almost anything and everything without being concerned about the budget. There are very few times when you can relax and shop to your hearts content, and the freedom sale is one such moment.
Some of you might have already guessed from the name that the sale is held in and around Independence Day. Yes, Freedom Sale is scheduled for August, 8, 2022.
One of the biggest advantages is for those who want to or are waiting to purchase mobile phones on Flipkart. Mobile phones and Tablets from brands like Apple, Samsung, Huawei, LG, and Xiaomi are available at steal-worthy prices. Not just this, same is the case with electronic items and home appliances.
So, hold your horses temporarily, and shop for these items only during the freedom sale by Flipkart. That's how you'll end up saving a considerable amount. You may thank us later for it!
8. Shop from Freedom Day Sale by Amazon
Amazon is yet to mark another year of Independence with its annual Freedom Day Sale. This year too, Amazon Freedom Day Sale would commence on August 8, 2022, and would last up to August 11, 2022. It is likely that there would be discounts up to 40% to 50% on large home appliances and electronic items.
Those of you who have already planned to purchase Amazon Echo range, Kindle, or Fire TV Stick, there's good news for you – yes, there would be a hefty discount of up to Rs. 5000 for such customers during the Freedom Sale.
Believe it or not, Freedom Sale offers the best and biggest opportunity to purchase the most expensive and branded cell phones at decent prices. Plus, you can make use of your credit and debit cards to avail additional discounts or No Cost EMI facility. Take our word and start saving for shopping during the sale from now on!
9. Nothing Better than Paytm Mall Maha Cashback Sale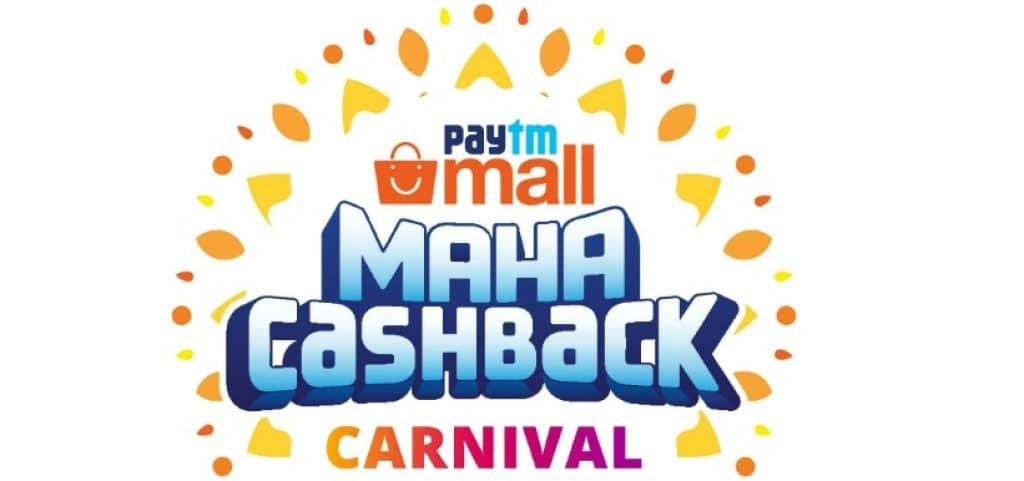 This is one of the biggest and grandest sale held by Paytm during Navratri and Diwali. Isn't that great? This sale typically lasts for about 4 to 5 days during the festive season. During the sale, Paytm offers great deals on laptops, mobiles, and other electronics.
Moreover, Maha Cashback Sale also features 'Golden Hours' wherein the prices of certain products drop from 8:00 AM to 12:00 PM every day. Shoppers can avail cashback during the sale period in exchange of shopping and swiping their debit or credit cards.
Your worries of shopping for festivals has been addressed by Paytm by introducing Paytm Mall Maha Cashback Sale. In fact, customers buying apparel and footwear of some of the leading, listed brands on the site can enjoy up to 80% off during sale.
Similarly, on grocery products, there is a discount of up to 50%. Isn't this very lucrative? That too at the luxury of sitting at home, placing an order online, and having everything delivered at your doorstep. That's what makes online shopping worth the time and energy.
10. Shop for your Summer Break During Amazon Summer Sale

If you end up missing other sales in the first half of the year, shop and grab exciting deals during Amazon Summer Sale. One of the most-awaited and cherished sales by Amazon will be hosted in the second week of May, 2022.
Whether you want to purchase things for your children, their activities, or for yourself and home, you wouldn't find a better platform than Amazon, more so because the sale is scheduled during the same time. The Summer Sale is sure to give you the best shopping experience.
Now that we have listed the details of all these sales offered by different online shopping sites, you must be excited to get started with site hopping? Why not! You wouldn't get a better chance to shop and yet save a huge amount!
Shoppers, Embrace 2022 Because Online Sales are Here to your Rescue!
The best of the sales on the topmost websites are coming back to spoil its customers with the finest deals and offers on all products. Whether it is fashion goods, grocery, beauty products, electronics, smartphones, appliances, or consumer electronics, you'll find it all on all these websites.
So, save yourselves some energy, money, and time to grab the best deals and offers, along with extra benefits on certain bank cards, debit/credit cards, prime membership, and e-wallets. What are you waiting for? Note the dates of the sales so that you don't miss any of them! Have a great shopping experience all year long.