Click here to get the best discount coupons and Amazon Laptop Offers in July 2023, along with an online laptop buying guide that will help you choose the best laptop in your budget.
We all are a little excited and a little tensed when it comes to buying a costly electronic gadget. Laptops are no exception here. Purchasing laptops requires research and patience as not checking out the laptop models correctly can lead to huge regret and not having the patience to wait for the right time to buy a laptop can lead to spending more money than required.
Keep your fears locked away and throw away the keys as this article will provide a laptop buying guide in India, for you to choose the best laptop for you and will also provide you with coupons and offers to get the best price for the laptop of your dreams through Amazon India Laptop Offers in 2023.
The Ultimate Online Laptop Buying Guide
There can be many things that one needs to keep in mind while thinking about purchasing a laptop. Even though a generally tech-savvy person can know a lot about the features and specifications of a device, it can still be cumbersome and daunting to compare the plethora of options available in the market.

With the ever-growing competition, there are more and more devices, with similar features or those that are comparable. In this situation, it can be difficult to narrow down to a device. It is also very easy to get carried away by advanced features that one does not even need and lose sight of features that would really matter. The basic idea of choosing a laptop lies in primarily realizing the purpose of its use. Thus, we have here, a simple and easy laptop buying guide to help you choose the perfect laptop.
1. The Processor – Heart of your Laptop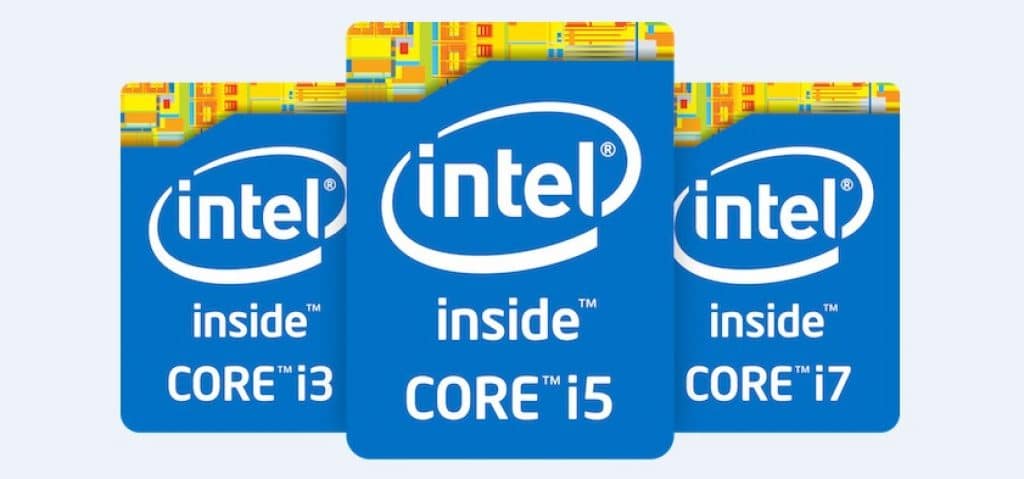 The processor is the heart of any computing machine. The power output in terms of productivity and speed of the laptop depends on the type of processor used in the machine.
Intel and AMD have led the processor market into a duopoly where these two giants have their processors in almost every laptop. If you have a tendency to choose the devices with a major focus on the brand then Intel processors are generally considered to be of superior quality and brand value. If you don't mind the brand and are okay with experimenting then AMD might provide you processors at a cheaper rate than Intel.
Every processor has its benefits and drawbacks so please make sure you carefully compare the competition and check user reviews along with benchmarks to decide the right processor for your laptop.
If you are looking to perform daily tasks with nothing that requires a high degree of computation then i3 or other similar alternatives from AMD might just do the work for you. Check if the processors meet the minimum requirements for the programs that you plan on using on your laptop. The 8th gen Intel i3 processor i3-8130U is a really decent chip for your daily and lightweight tasks.
If you plan on using CPU intensive programs or games then you might need to take a look at i5 laptops or similar AMD models. Such processors are good for entry-level gaming and similar tasks. The i5-8250U is a decent pick for this category as it can fit in very slender devices and provides really decent computing power.
Last but not the least, if you need the most killer machines for extreme performance in gaming, designing or even video editing then you should definitely go for the i7 chips and similar AMD models as they will provide you with the ultimate experience with lighting fast speed.
The latest and the most powerful series of processors by Intel are the i9 processors. These processors are for the extremely premium users who want nothing but the best.
On the other end of the spectrum if all you really need to do is use web-based tools and light CPU work then you might choose from the budget-friendly and sleep processors offered in the majority of the netbooks and Chromebooks.
2. Graphical Processing Unit or GPU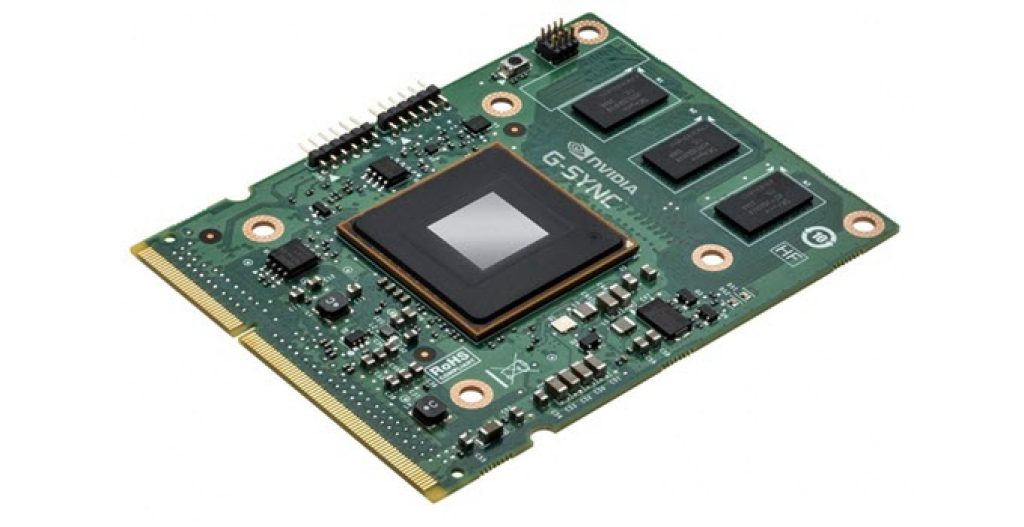 If you are into gaming, designing or video editing then you are already aware of the various types of GPUs available in the market. Here, we will simply look at the best GPUs based on the screen of the laptop.
If you are looking for some decent graphical performance on a laptop with 720p display then Nvidia GeForce MX150 might be a really good option for you, while other alternatives might be Nvidia GeForce GTX 965M or GTX 960M. The lowest that you can fall to in this category is the Nvidia GeForce 940MX.
Next up are the best GPUs for laptops with 1080p screens. Your best options in this category are the Nvidia GeForce GTX 1060 or GTX 1060 Max-Q while the Nvidia GeForce GTX 1050 Ti is a very decent alternative. The cheapest and the weakest GPU that can be okay to use is the Nvidia GeForce 1050.
The high-performance segment of GPUs that are for the 1440p screens are Nvidia GeForce GTX 1070, GTX 1070 Max-Q or Radeon RX Vega 56. Be aware that the laptops with these GPUs are going to be expensive.
The best GPUs for the ultimate experience on a 4k screen are Nvidia GeForce GTX 1080 or GTX 1080 Max-Q.
Make sure you choose a laptop with the right GPU to enjoy the graphics of your laptop to its fullest.
3. Quality of the screen

The screen of the laptop is that part of the laptop we look at all the time when we use the laptop. If you have a high usage time for your laptop then you should definitely pay attention to the screen that you want to be looking at for the next few years.
Comfortable screens help us to use laptops for long periods of time without straining our eyes much. Also, if you want to edit videos, design or enjoy really high-quality videos or games on your laptop screen then you must buy laptops that come with a more than decent screen.
The resolution of the laptops in the market primarily range from 720p to 4K. As the resolution of the screen increases then so does the cost of the screen. Also, don't forget to check the PPI which is an acronym for pixels per inch. With higher PPI the density of pixels on your screen increases which allows you to see clearer and crispier images.
The screen panel is another important factor that you need to keep in mind because viewing angles and color reproduction and also price somewhat depends on the panel type used. The most common type of panel used in the majority of the laptops today is the TN or Twisted Nematic panel type. The price of TN type is cheaper than other types but its performance is also of inferior quality as the viewing angles are limited, contrast ranges from low to medium and the color reproduction is average to good.
In-Plane Switching Panel or popularly known as IPS display panel is a decent display panel which generally offers unlimited viewing angles, high color contrast and decent to excellent color reproduction.
The IGZO or Indium Gallium Zinc Oxide display panel type is my favorite as it generally offers the best viewing angles, high contrast, and simply excellent color reproduction but it is also the costliest display panel type.
Rather than just looking at the screen specs on paper, it is a lot better to physically check out the displays to understand which screen you are the most comfortable with without breaking your pockets.
4. Keyboard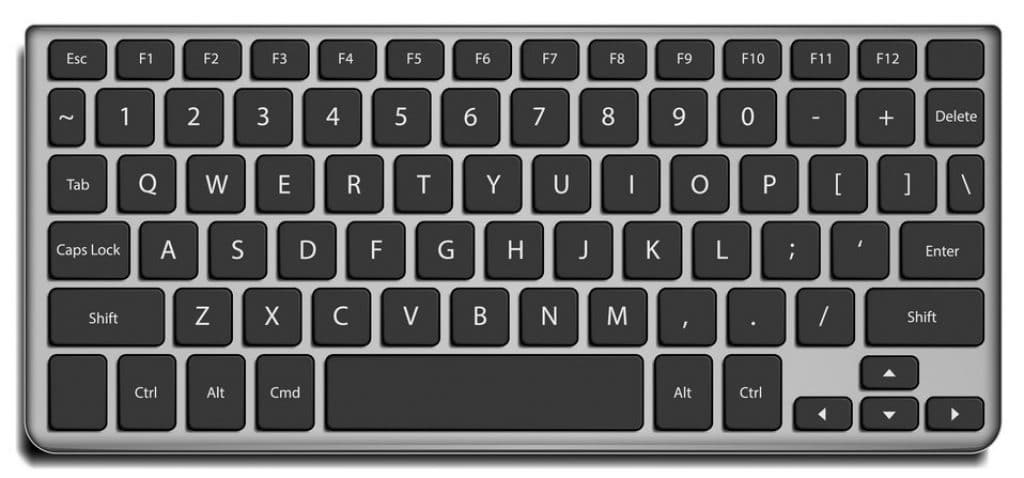 The keyboard is another component of the laptop that we have to use every single time we turn on the machine. For people like writers, programmers or even gamers the type of keyboard will matter a lot.
Gamers would really love to have a keyboard with mechanical keys that will enrich their experience and enhance their output in the game. The mechanical keyboards have mechanical switches that send out a clear and loud click sound when clicked.
On the other hand writers and programmers, all have their personal opinions on the type of keyboard that they would want.
The layout of the keyboard might matter a lot to you if you are already used to a certain type of keyboard. The type of buttons might also bother you if you get a laptop with buttons that you don't really enjoy pressing.
The traditional type of keyboards provides a spacious experience with decent travel distance. Traditional keyboards come with replaceable trays which make them easier to replace in case of damage or other problems.
The last type of keyboards that we are going to look at are the chiclet type of keyboards. Here, the keys have a slope on their edges which make them feel more premium and authentic. Cleaning on such keyboards is an easy task. The keys are thin and light along with the entire keyboard mechanism, hence a majority of the sleek and lightweight laptops will come with chiclet-style keyboards.
5. RAM Specifications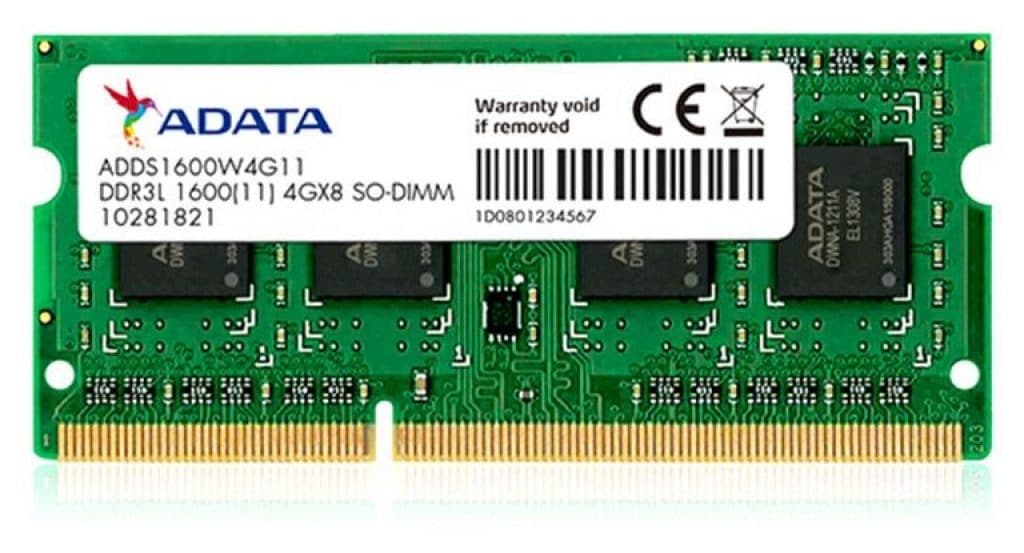 When laptops first came out, RAM rarely mattered as all the programs available didn't have much RAM requirements but with the growth in the computer industry and application and game development, 8GB Ram has almost become a requirement for standard laptops which aim at performing common tasks.
Greater the RAM, higher is the multitasking ability and higher capacity of the laptop to run heavy applications and programs smoothly. Lower RAM might be okay for users of Netbooks and Chromebooks but make sure you check the user reviews regarding the performance of the machine.
8GB is decent for the majority of the common users and mild to moderate gamers. If you really need to use a lot of RAM heavy programs and multitask a lot then you might need 16GB or even 32GB of RAM. Programs like Autocad might need 16GB of RAM for a really smooth experience and choose 32GB for a premium and smooth experience for all programs.
6. USB Ports

USB 3.0 is the fastest available port which is now trending in the majority of the laptops from some time. With USB 3.0 sharing data between the external device and your laptop becomes faster. This allows you to connect external hard drives and storage devices and use them effectively. External SSD device and fast charging for mobile are also possible through USB 3.0. Having a few USB 3.0 ports if not one is almost a necessity these days.
USB 2.0 ports are not all that bad too as you can even manage without a USB 3.0 port in your device but it does come with some serious compromises. The USB 3.0 is almost 10 times faster than the USB 2.0. If data transfer is something that you do a lot often and share huge files then you better get yourself a laptop with sufficient USB 3.0 ports.
Ultimately make sure that you are comfortable with the ports offered by the laptop that you have shortlisted so you can have the best laptop experience.
7. ROM or Internal Storage

When it comes to storage, hard drives have been on the spotlight from a really long time but this is now changing as we now have the SSDs or Solid State Drives. The SSDs are a better alternative to our traditional hard drives as they are a lot faster, produce less noise and the form factor leads to it being lightweight.
The majority of the laptops in the market are offering laptops with one SSD and one Hard drive. Make sure you choose the laptop according to your storage requirements. Cheap and budget laptops are still being sold without SSDs while decent performing laptops now have at least 128GB SSD and 1TB of hard drive space in them.
Everyone has a different storage requirement. Choose the internal storage options according to your own needs. Remember that you can also use external storage so you don't need to go extremely out of the way to fit in the right kind of internal storage.
8. Battery Life of your Digital Partner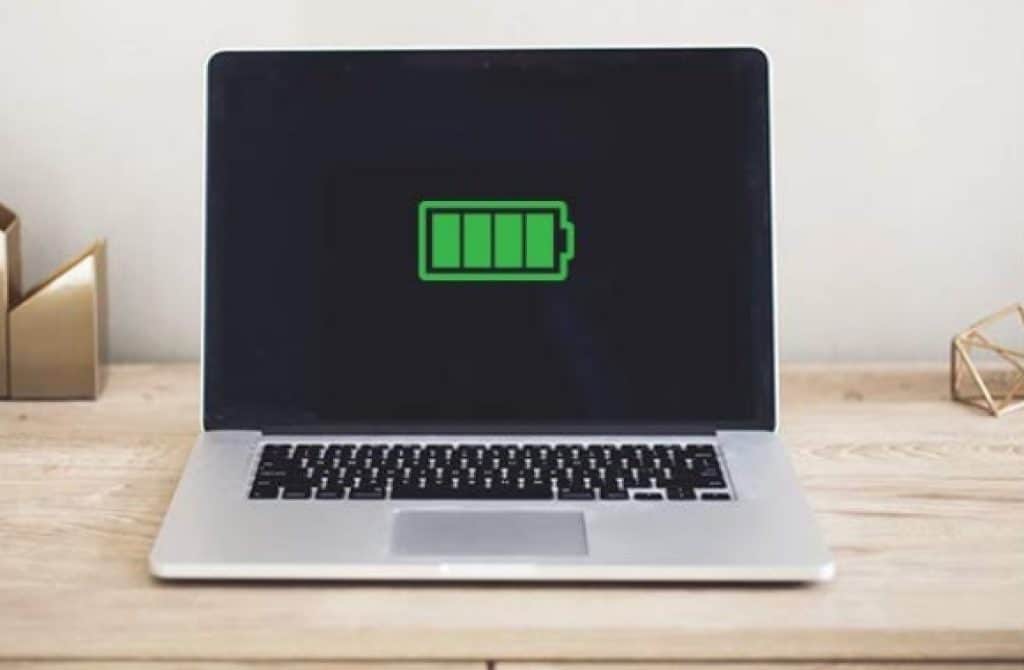 It happens very often that you find yourself in a place where there is no power source for your charger to connect with and you have lots of pending work on your laptop or maybe you just want to entertain yourself for long hours in places that lack power sources. Such scenarios where one's laptop gives up on them due to less battery life can be very heartbreaking.
The lesser the power output and higher the quality of the battery and milliamp-hours (Mah) the longer your laptop will last without needing to connect to a charger.
The quotes of battery life provided by the manufacturer are most likely to be not accurate as the real world usage really depends on various factors like the power that your program is consuming, the brightness of your screen and various other features of the laptop.
For laptops like a compact ultrabook, a rating of 45W to 50W is pretty decent. Check the customer reviews for understanding the genuine battery performance of any laptop.
Unbelievable Amazon Laptop Offers 2023, Sale & Deals for you
Whenever Amazon comes up with new laptop offers and sales in 2023, we make sure to get the best discounts, coupons and Amazon Laptop Offer to you at a lightning fast speed.
Amazon sale on laptops in India is back again with a bunch of lucrative Laptops offers that one just cannot ignore. The wait for buying a new laptop is over. Get ready to get rid of the old, slow and dusty laptop or computer of yours and get in line with the latest trends in the laptop world.
1. Bumper discount on Best-selling Laptops on Amazon in July 2023

Amazon Laptops sale offers never fails to provide its consumers with discounts that just cannot ignore. All from all these brands are at a discount of up to 40% off.
These brands that are offering the best discounts on Amazon:
Lenovo
iball
ASUS
Dell and even other major brands
Have a look at these amazon unbelievable deals on best selling laptops:
2. Best Deals on Budget laptops at Amazon India Sale

Ever had the problem of budget laptops not really fitting into your budget? You don't need to worry anymore as Amazon now offers discounts on the laptops in the budget section as well. Amazon has cheap laptops with up to 51% off. Make sure you check these exciting budget laptop offers in Amazon:
3. Mind-blowing Amazon Offers on Gaming laptops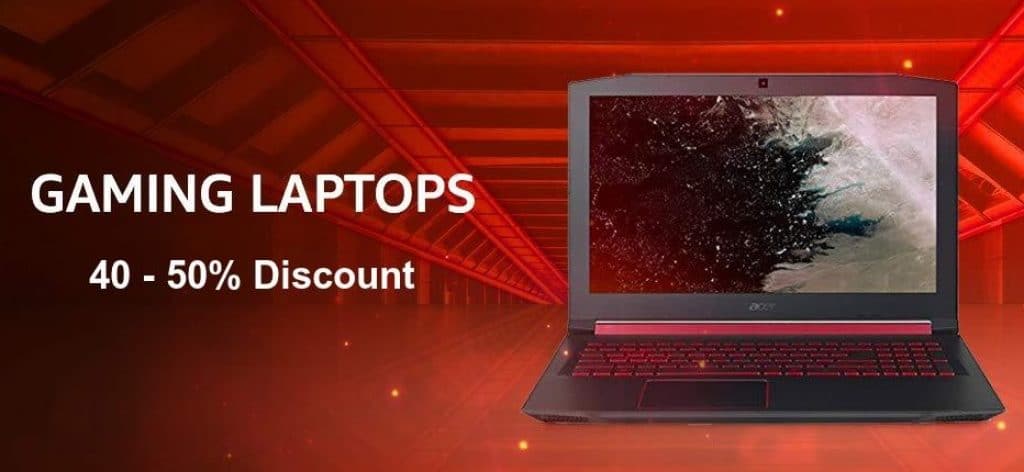 With a discount of up to 40% on major gaming laptops, it is high time that you get yourself a gaming laptop to satisfy your gaming needs. The gaming laptop market is already pretty competitive and Amazon gaming laptop offers further increase the value for money offered to the consumers.
4. Heavy savings on High-End Laptops at Amazon
High-End laptops are well within your reach as top laptop brands which offer high-end laptops are getting price slashed at Amazon. Check out these slashes prices and Amazon offers on laptops:
5. Dreamy Discount on Desktop & Monitors
Desktops are available on Amazon online sale on laptop with a discount up to 40% off
6. Access Amazing discounts on Laptop Accessories
What are you waiting for? Accessorize your laptop with these mind-blowing Amazon Laptop Accessories Offers.
7. Instant discount by using Amazon Exchange Offer on Laptops

Amazon India laptop sale is going to help you get rid of that old laptop and upgrade to a new and better laptop. To get the discount using Amazon's exchange offer on laptop follow these steps.
8. Get EMI with 0% interest using Amazon's No-cost EMI

You can buy the laptop of your dreams even if you don't have all the money required for it right now. Use the No cost EMI on laptop option to avail an EMI with 0% interest and pay the cost of your laptop in an extended period of time. This offer is available on a majority of products so make sure that the laptop that you are going to purchase has a no-cost EMI option.
Faqs
Frequently asked questions are aimed at answering some of the most genuine questions asked by a majority of to-be laptop buyers.
Which is the best Laptop under INR 20,000?
Some of the options that you can consider in the sub INR 20,000 are:
HP 245 G5
Lenovo Ideapad 110
Micromax Ignite
HP 15-BE010TU
Acer Aspire One 14
Which is the best laptop under INR 30,000?
Worthy laptops in the sub INR 30,000 category are:
Lenovo Ideapad 330
HP 15
Asus X541UA
Acer Aspire 3
Dell Vostro 3468
Which is the best laptop in range of 40000?
The best laptops under INR 40,000 are:
Asus X505ZA-EJ274T
Acer Aspire A315-41
Asus R540UB-DM1043T
Which is the best laptop under INR 50,000
In the sub INR 50,000 category, there is tough competition between:
Asus R542UQ-D252T
Acer Aspire 5 A515
Acer A515-51G
Asus 570ZD DM226T
Which is the best laptop under INR 60,000?
These are the best options under INR 60,000 for top laptops:
Acer AN515-51
ASUS Vivobook S15
HP Pavilion x360
Asus FX504GD
Which laptop is best under INR 70,000?
The top laptops in the sub INR 70,000 segment are:
HP 15 15g-br010TX
Dell Inspiron 15 5570
Lenovo Ideapad 510
Which is the best gaming laptop?
These are; hands down, the best gaming laptops:
Asus ROG Zephyrus S GX701
MSI GS65 Stealth
Razer Blade
Lenovo Legion Y7000P
Which is the best laptop for students?
If you are a student then these are some of the best picks for you:
Dell Xps 13
Acer Chromebook 15
Huawei Matebook X Pro
Hp Pavilion 14
Samsung Notebook
Which is the best laptop for travel?
Laptops that are most suitable for frequent or all time travelers:
Dell Xps 13″
Acer Aspire E15
Acer Spin 1
Asus Zenbook Ux330ua
Microsoft Surface Book 2
Which are the best laptop brands in India?

It is important to know which brands are trusted and have the most amount of satisfied customers. A good brand generally makes a really good product, both in terms of functionality and quality. These are the most elite laptop brands in India:
1. Lenovo
Apart from being a very great Laptop brand, Lenovo is also the biggest personal computer vendor out there. The company also dabbles in Smartphones and Tablets as well.
2. HP
Hewlett-Packard is an excellent laptop company that was formed in America. The headquarters is in Palo Alto, California, USA. HP is definitely a trustworthy and reliable brand.
3. Dell
Dell has some of the best laptops and ultrabooks in the market. The company has established itself very effectively in the market. Dell is also an American multinational company like HP.
4. Acer
Acer sells quality products ranging from laptops, desktop PC's, tablets, monitors, smartphones, cloud solutions, and projectors. Acer is used by home users, businessmen, and even government bodies.
5. Asus
Asus is a reputed company that sells products notebooks, netbooks, graphics cards, phones and more. Asus understands customers needs and provides products that enrich the customer's life with products that add value.
6. Microsoft
We all know Microsoft very well as it has established itself very well in the technological market. The laptops created by Microsoft are of the same top-notch standards that one can rely on with utmost faith.
7. Apple
Apple is famous throughout the world for its amazing products like the iPhones, Ipads, and the Macbooks from Apple are of the peak quality. With the MacBooks, Apple has maintained the standard as the laptops are very premium.
8. Razer
It is one of the most premium brands in the Gaming niche. Razer provides extremely premium and top quality laptops that provide high-performance to its users.
Some major applications of Laptops
Gaming, programming, surfing, video editing, entertainment, etc. are few of the several exciting features that can be availed through a laptop.
Gaming: There are heavy duty laptops with hardcore processors that have been brought to the table just to take the gaming experience to a whole new level.
Programming: Laptops are being increasingly used for programming and computations in the corporate world.
Surfing: The day-to-day use of the internet and other features for surfing on the web creates a customer base for laptops of all kinds.
Entertainment: The use of laptops for the purpose of entertainment has increased due to portability and other convenient factors.
Why should one buy laptops from Amazon?
So now, after carefully reading this article, the task of selecting and buying a new laptop seems easier and less daunting. With appropriate knowledge of the product that we want to buy and the market, any and every purchase can provide you the maximum value for your money.
Good luck to all to-be new Laptop owners and don't forget to use to laptop buying guide to find the most appropriate laptop for you. Cheers and have fun!